The Hong Kong University of Science and Technology (HKUST) invites applications for Ph.D. and MPhil positions in Computational Media and Arts (CMA) for its new, state-of-the-art campus in Guangzhou (GZ), China. Currently offering MPhil and Ph.D. degrees, the CMA focuses on computational media and arts using emerging technologies. It promotes the interplay of media arts, technology, and research and exploits the most advanced technologies for creativity with a social impact.
Composed of faculty members and students from diverse backgrounds, such as media arts, computing, engineering, CMA is currently recruiting energetic, open-minded, creative, and hands-on students who would like to thrive pursuing high impact computational media and art-related research in an interdisciplinary academic environment.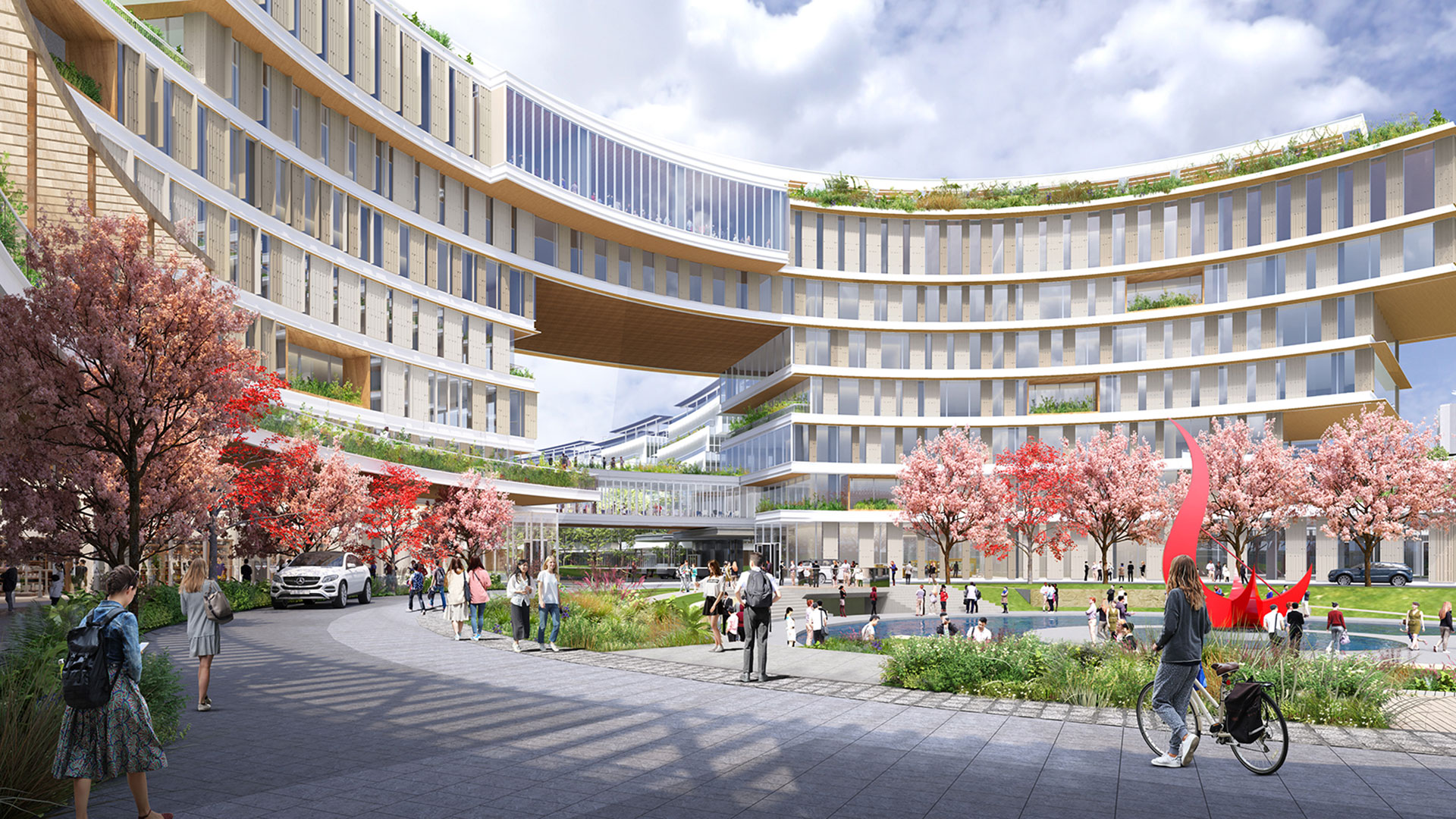 Why join us?
Fully funded studies and financial support for all students
HKUST provides generous scholarships for you to join our research postgraduate community, which fully cover your tuition, accommodation fees and other living costs.
We are currently offering full Postgraduate Studentships (PGS) for up to 2 years for full-time MPhil students and up to 4 years for full-time PhD students. Excellent PhD candidates may also receive extra scholarships from the university.
Studying in a highly ranked international university
By joining us you will be joining a university that is:
2nd World's Top 50 Young Universities Under 50 2021 in QS World University Rankings
26th Global University Employability Ranking 2020 (No.2 in Greater China, No.1 in Hong Kong) published by Times Higher Education
34th World's Top 1300 Universities 2022 (No. 2 in Hong Kong) in QS World University Rankings
World-class, international faculty
CMA is comprised by a group of faculty members that are world-leading in computational media and arts. Recruitment of top international staff to join us is ongoing. Our professors are accomplished creative practitioners, artists and scientists and have exhibited in venues such as Ars Electronica, ZKM, Barbican, V&A Museum, ISEA, UCCA Center for Contemporary Art, International Film Festival Rotterdam, and more.
Our staff have the honor of being Fellows of the Royal Academy of Engineering, IEEE, IEEE Visualization Academy and are members of the Academia Europaea.
Their work has been recognised with top awards and jury prizes in prestigious international film and animation festivals (Ann Arbor Film Festival, Hong Kong Animation Support Program, etc) and their papers received best papers awards at top Human-Computer Interaction and Visualization venues such as CHI, VIS, UbiComp, and ASSETS.
Many of them come with extensive industry experience, having founded creative technology companies, art collectives, or having worked in production studios. Our staff are also seasoned educators, having been recruited from top international universities in the USA, Europe and Asia. They are experienced, multidisciplinary tutors who use modern teaching practices in the classroom.
Exciting areas of research
By joining us, you will be able to study a wide range of practices and fields, such as:
Media Arts (interactive art, robotic art, generative art, AI art etc.)
Critical media studies, media art history and theory
Immersive media, cinematic, narrative and performative practices
Augmented/virtual/mixed reality (VR, AR, XR)
Games and Interactive media
Data visualisation, computer graphics, 3D animation
Human-computer interaction (UX design, human-AI, human-robotics, accessibility)
Computational design and generative fabrication
Art/science research practices
State of the art facilities
All CMA students will have access to the state-of-the-art 2,000sq meter creative facilities and labs, including a VR/AR/XR lab, virtual production studio, motion capture studio, immersive performance space, sound lab, robotics & prototyping workshop and more. Students will also have access to the latest equipment and tools to conduct research and develop their practice.
Degree awarded by HKUST, Hong Kong
The quality of your studies in HKUST (GZ) is monitored and guaranteed by the HKUST Hong Kong campus. Degree diplomas from both campuses are equivalent to each other and are all issued by the HKUST Hong Kong campus.
Dual-doctoral degrees possibility
PhD students have the possibility to do dual PhD degrees both at CMA and other departments in Clear Water Bay Campus or may also have the option to do dual PhD degrees at the University of Helsinki (e.g., Department of Computer Science) and spend two years studying and doing research in Finland.
How to join us?
If you believe that you can contribute to any of the above areas and would like to make the world a little bit better apply for entry to our Ph.D. and MPhil programme. We are recruiting from a wide range of nationalities, cultures, interests, perspectives, abilities and academic backgrounds.
Application Deadline:
We are recruiting on a rolling basis until 1 March 2022. Applicants are strongly encouraged to apply as soon as possible as we may stop recruiting when the places are taken up.
CMA website:
http://cma.ust.hk/ (news & events, students & faculty introduction)
Introduction of CMA:
https://prog-crs.ust.hk/pgprog/2021-22/mphil-phd-cma (learning outcome, curriculum, admission requirements)
Application link:
https://pg.usthk.cn/prospective-students/admissions/HKUST-Guangzhou-Pilot-Scheme/GZ-Pilot-Scheme
Scholarship information:
https://pg.usthk.cn/prospective-students/scholarship-fees/generous-scholarships
Introduction of CMA (HKUST-GZ official website):
https://hkust-gz.edu.cn/academics/four-hubs/information-hub/computational-media-and-arts (Mission, Vision, Faculty)
GZ campus pilot scheme:
https://pg.usthk.cn/prospective-students/admissions/HKUST-Guangzhou-Pilot-Scheme/GZ-Pilot-Scheme
Got further questions?
Email us at: cmat@ust.hk